Budget-Friendly Small Reach-In Closet Ideas
Original article from: wayfair.com
Budget-Friendly Small Reach-In Closet Ideas
Get rid of clutter in your closet on a budget with these small reach-in closet ideas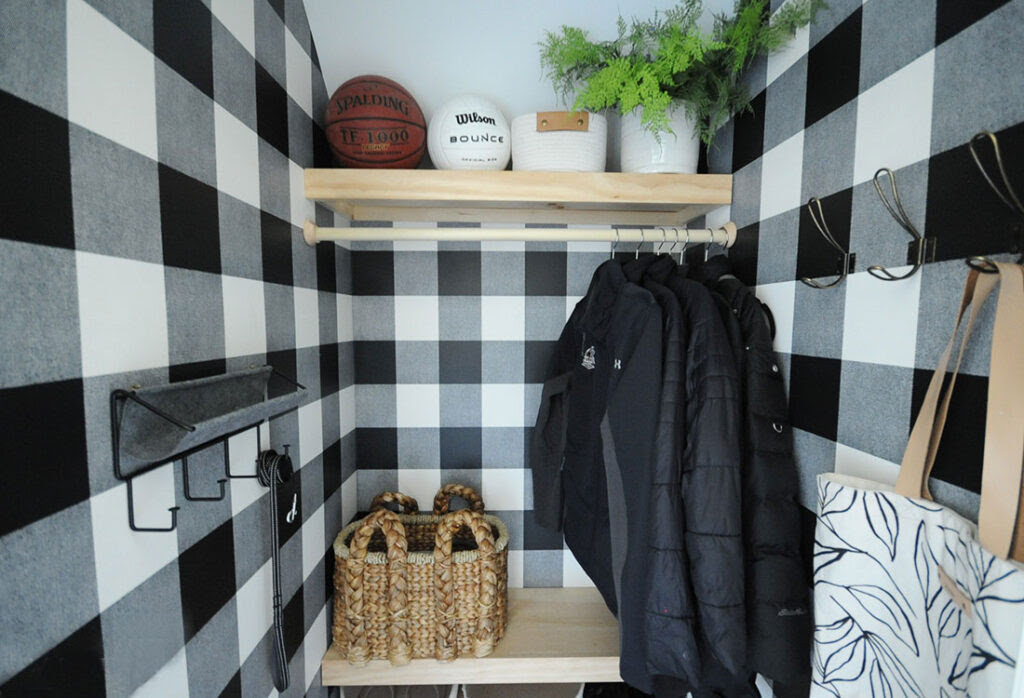 An unexpected yet fun spot to makeover in your home is a closet! It is like opening a gift when you unexpectedly open a closet to find wallpaper and organized and functional shelving! A closet makeover is also a great place to start if you are learning to DIY. Most closets are small and can be made over in a weekend, and if you make any mistakes, they are easy to hide when you add your items back into the closet and close the door.
Our sample homeowner has made over most of the closets in her previous homes and is doing the same in her newest home. With less than $50 worth of wood and a few rolls of inexpensive peel-and-stick wallpaper, this closet was transformed into a more functional and fun space for the family.
TIP: If you live in an older home, you are probably lucky enough to have wood shelves in your closets. It is really easy to remove these older shelves and build fresh wood shelving that will give your closet an upgrade!
The Process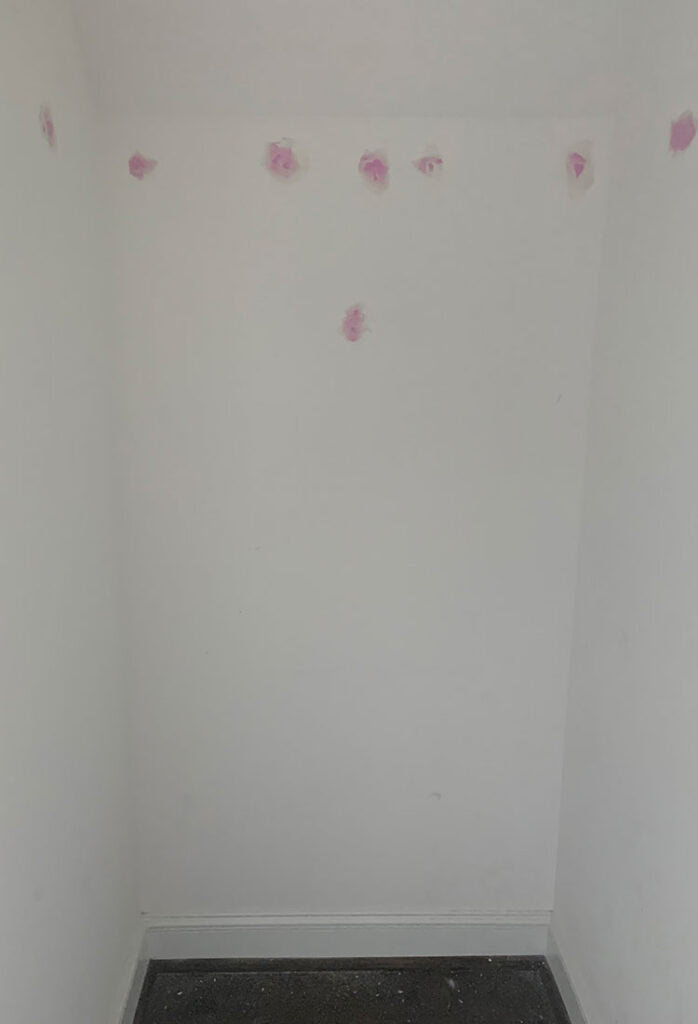 The first step was taking down the wire shelf and rod and then patching the walls. After patching the walls, they were sanded down and ready for wallpaper.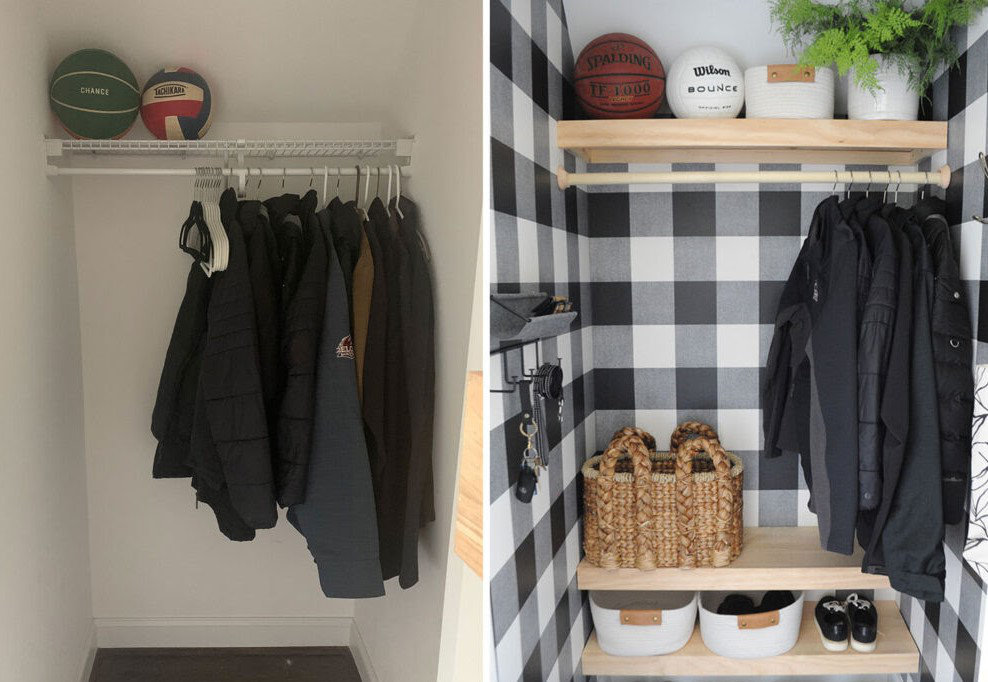 Peel-and-stick wallpaper is a great way to quickly change the look of a space and add personality. It is really easy to hang and can be done in a few hours. In a closet in particular, the wallpaper does not need to be perfect. A lot of it will be hidden once you add the shelves and put things back into place, so really the idea is to just add some interest to the space. You can also paint your closet a fun color if you don't want to try wallpapering.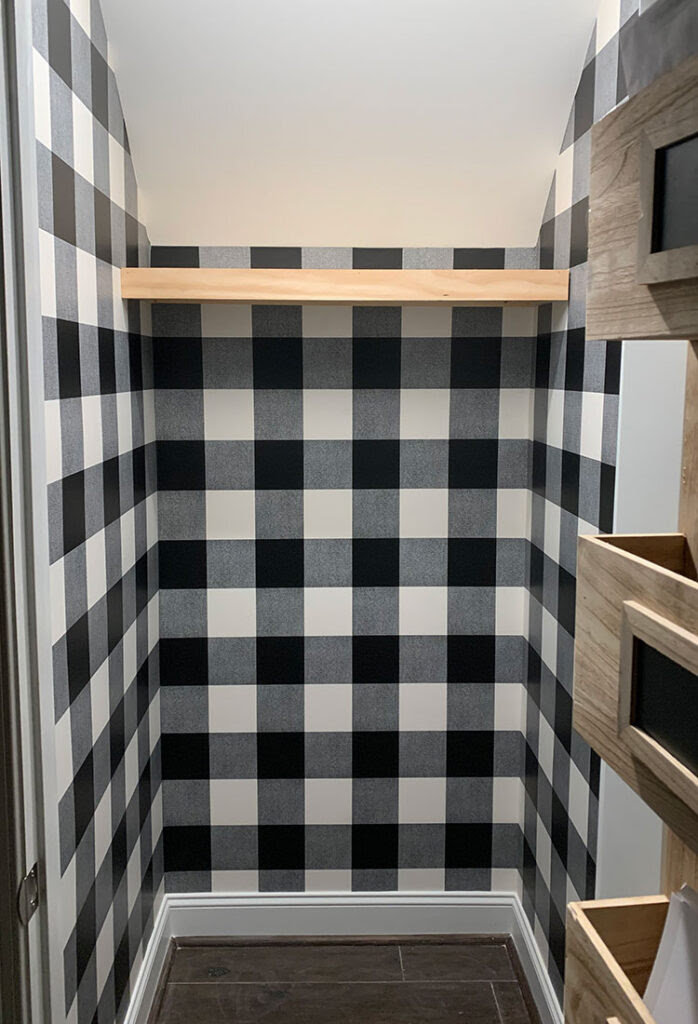 Once the wallpaper was added, it was time to put up the shelves. This homeowner used inexpensive 1ʺ x 2ʺ blocks for the bracing. Make sure to drill into the studs to ensure your braces are sturdy. After the bracing, she added 1ʺ x 12ʺ shelves cut to the right length for the closet and set them on top of the bracing. Then she used a nail gun to trim the front of the shelves with 1ʺ x 3ʺ pieces of wood to give the shelves a thicker and more finished look. To help keep things organized, she added several storage baskets.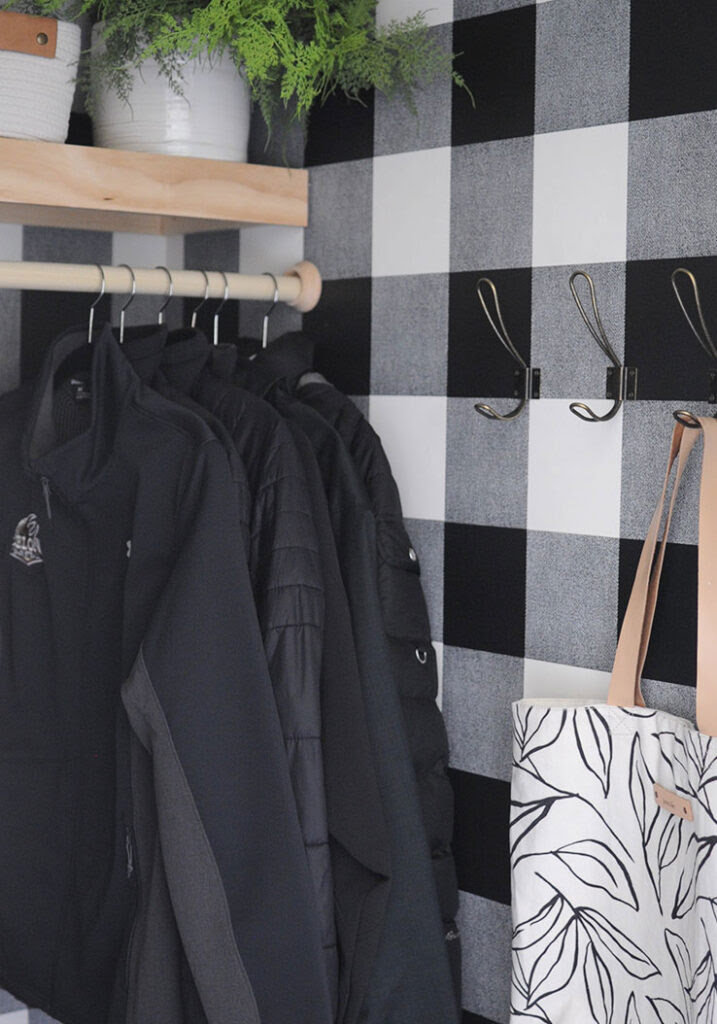 This homeowner used a dowel and wood pole sockets to hang the rod. She made sure to drill into studs when installing the sockets, so the rod can handle the weight of hanging clothes.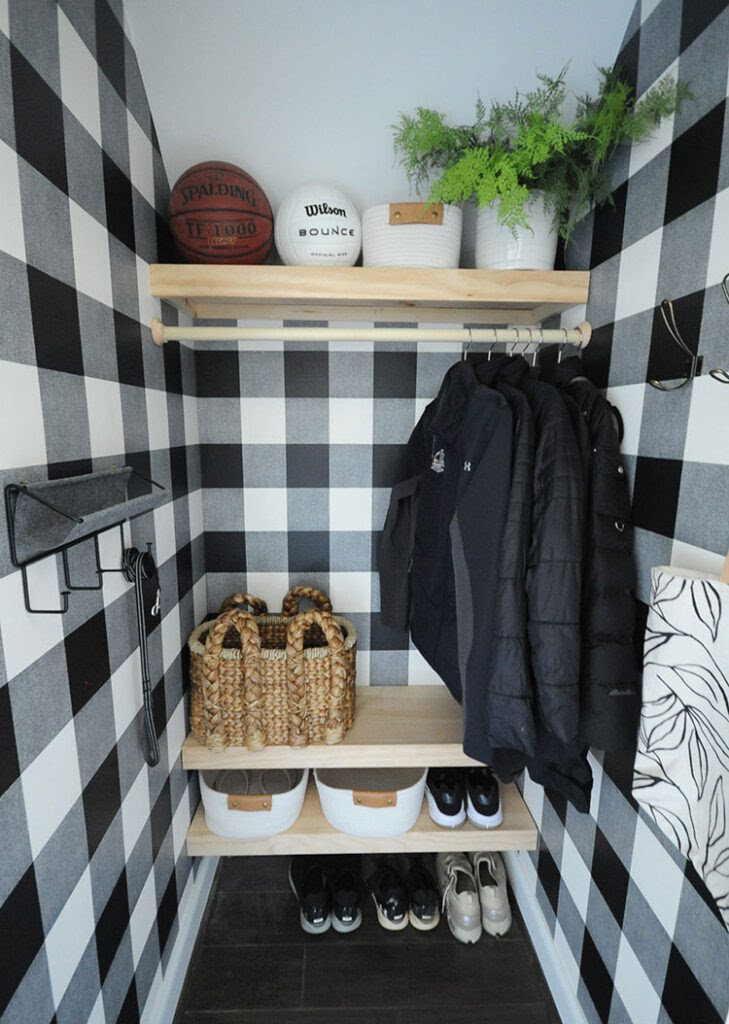 She added a spot to store keys and wallets every day when the family gets home as a mini addition to the closet!
More valuable furniture items from our Squirrel Interstore.