How to Buy a Mattress Online
Original article from: wayfair.com
Find the comfort you need without a trip to the store.
Choosing the right mattress can feel daunting—a better night's sleep is at stake, after all. Follow these steps to find one that's right for you.
1. Consider Your Sleeping Position
Mattresses range from plush to extra-firm. Choose firmness based on your personal sleeping habits.
For side sleepers: Choose plush to medium firmness.
Side sleepers find comfort on softer mattresses that prevent pressure points.
For back sleepers: Choose medium firmness.
This supports the curve of the lower back while stopping the legs from sinking.
For stomach sleepers: Choose medium to extra-firm.
Firmer mattresses help keep the torso from sinking in overnight.
2. Pay Attention to Construction
The materials that make up your mattress determine how it will support you while you sleep. Here's our breakdown of each one will feel.
Spring Mattresses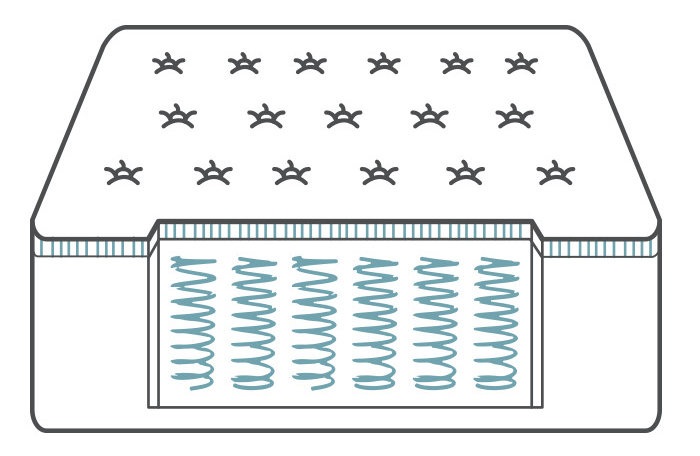 Hybrid
These mattresses offer a classic bounciness, making it effortless to change positions during the night—though your partner may feel that motion transfer.
Innerspring mattresses get support from metal coils; hybrid styles top coils with foam layers. How the mattress feels comes down to the coil gauge—the measurement of the thickness of the coils. The typical range is 12-18 gauges. The lower the gauge, the thicker and less springy the coil.
Foam Mattresses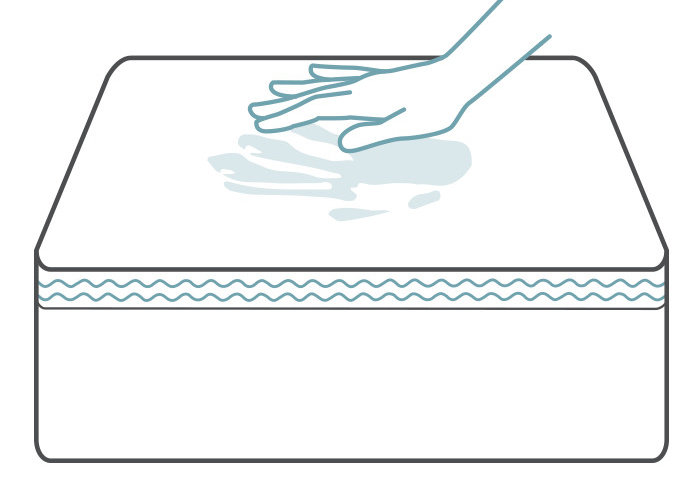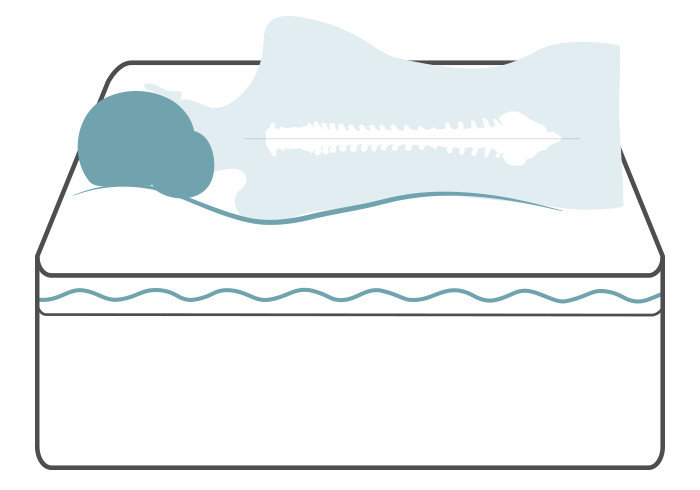 Gel Foam
Layers of foam are stacked to create these mattresses. The types of foam used and the order in which they're placed determine the level of contouring.
Memory foam mattresses conform to the body by reacting to its heat and pressure; gel foam is simply memory foam infused with gel to encourage air flow. Both types provide even, uninterrupted support, which comes from the material itself (and not interior coils).
Foam mattresses mold to your shape in varying degrees and allow you to move around without bothering your partner.
Latex Mattresses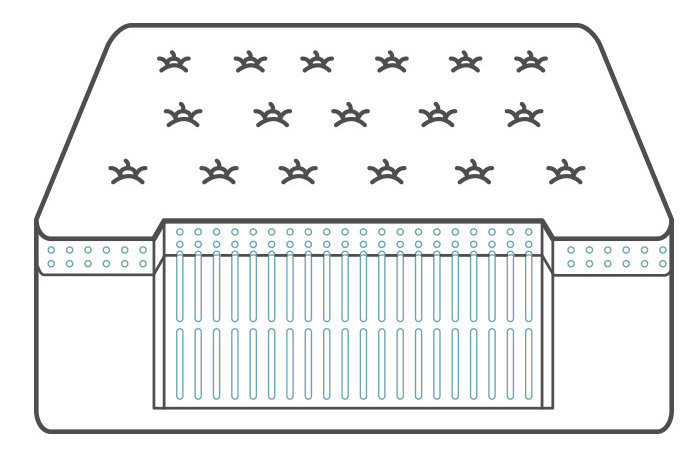 Latex offers support without coils, but it still has a slight springiness. The material is naturally hypoallergenic.
These mattresses will likely feel firmer than innerspring and hybrid models but have more buoyancy than foam.
Boxed Mattresses
Here, innerspring, hybrid, or foam mattresses are compressed, rolled, and placed in an easy-to-transport box. Once it arrives, simply expose the mattress to air again—placing it on a flat surface and removing the plastic packaging—and watch it spring back to its usual form.
Ready to find your perfect mattress?
(You bet you are.)
More valuable Mattress from our Squirrel Interstore- Mattress Category