How to Make Creative Spaces for Kids at Home
Original article from: wayfair.com
Want to have a dedicated play area for your kids? Learn how to make creative and well-designed spaces for them at home.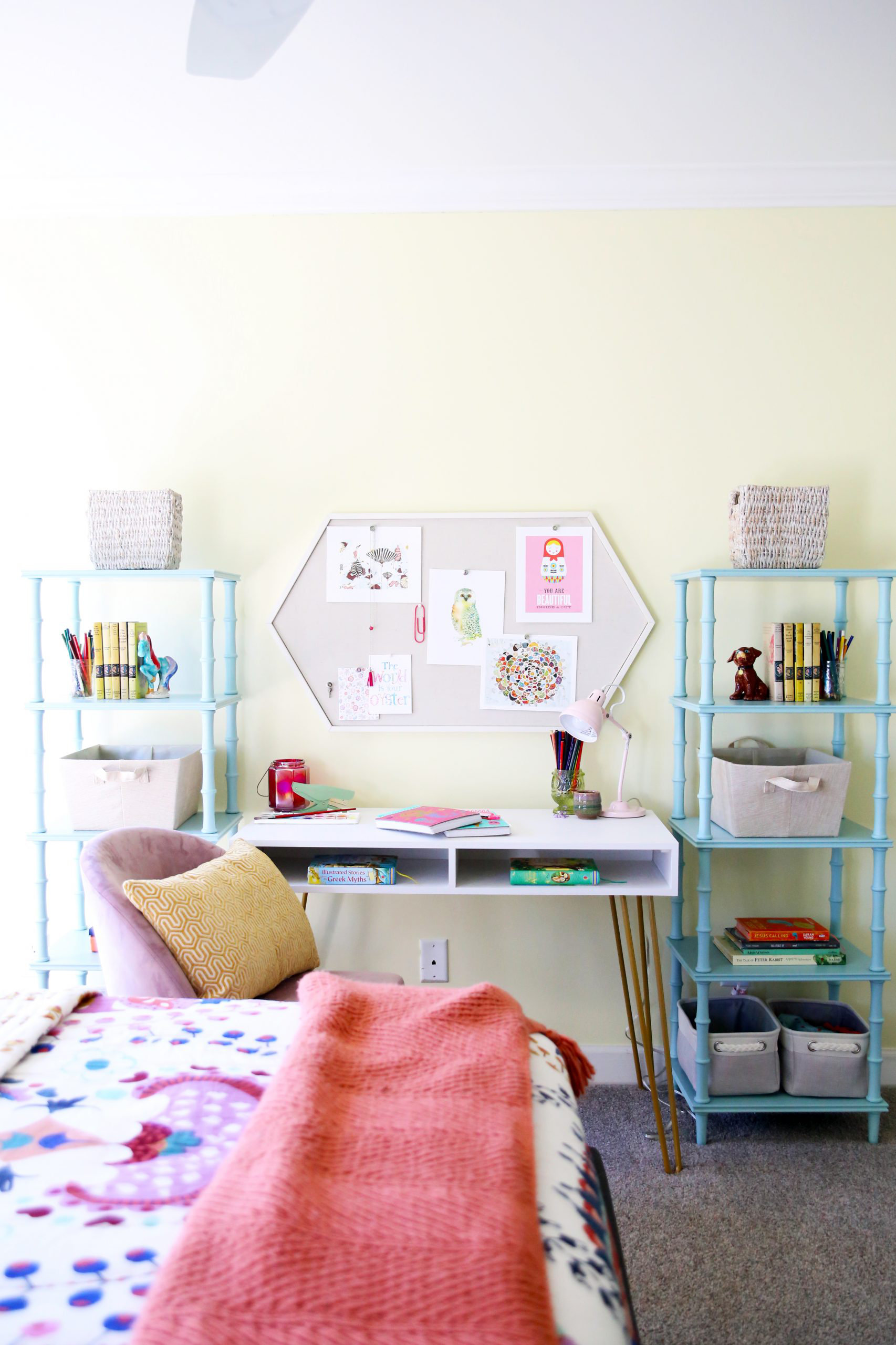 Creating thoughtful, happy, and well-designed kids spaces that last doesn't have to be difficult. The average cost of a kids room makeover depends on the extent of the space. For a full plunge, expect to spend around $2,000 to fully furnish a new room with the basics.
Homeowners can save big on their much-needed updates with our tips. We'll also show you how to create a kids space that you can add to down the line if your budget doesn't allow you to buy everything at once. Here's how to create a timeless room that your kids will love and that will grow with them.
Tips for Creating Kids Spaces That Last
1. Invest in the items that will grow with them.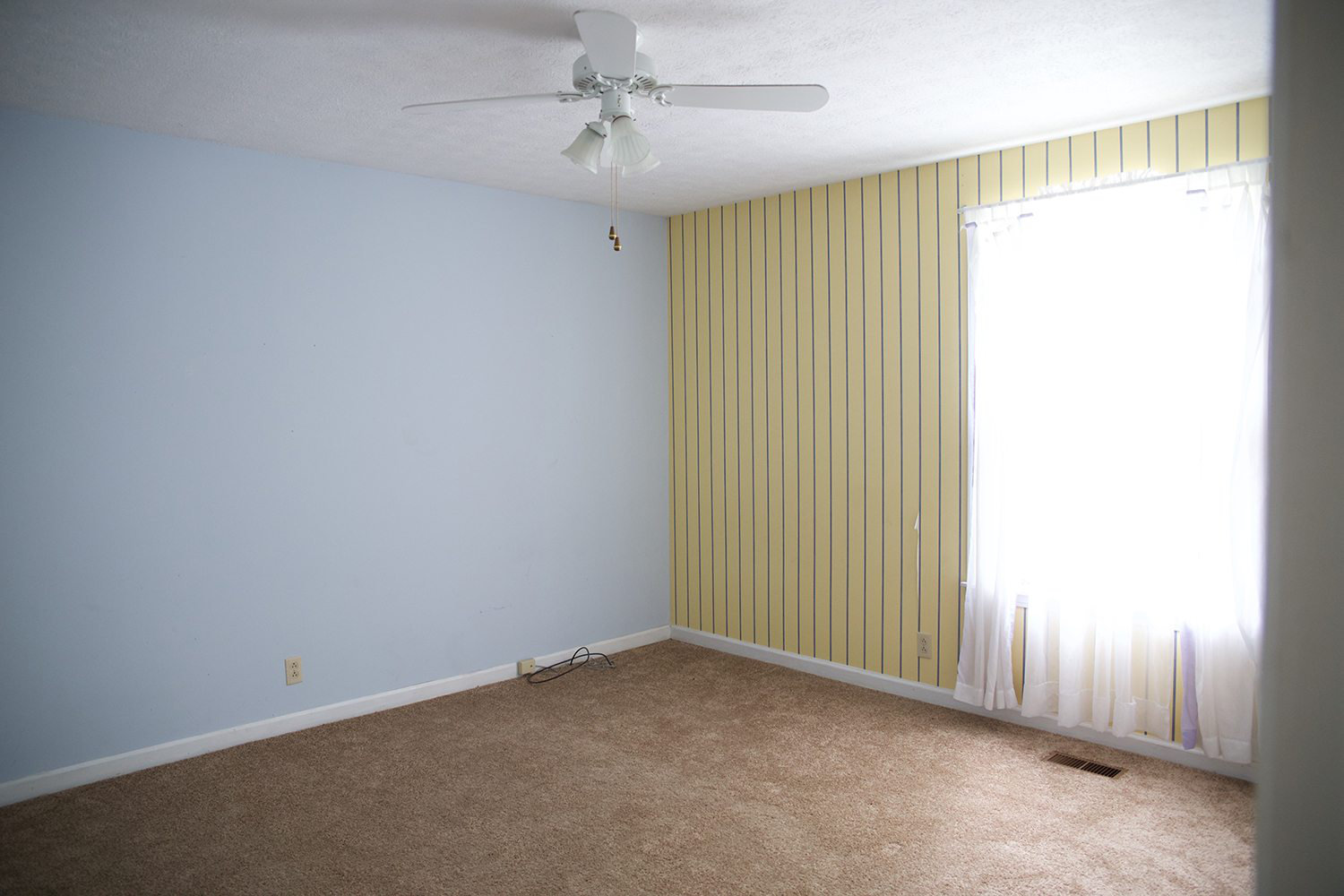 Before you spend that crazy amount of money on a must-have item, consider if you want it to stick with your kids for a while. It's always smart and advisable to spend on items that will grow with them.
Don't be afraid to spend a little more on a good mattress or a dresser that they'll use for years to come. Think in terms of what you can put funds into for the long haul and what can easily be replaced later (like bedding).
2. Go for classic silhouettes.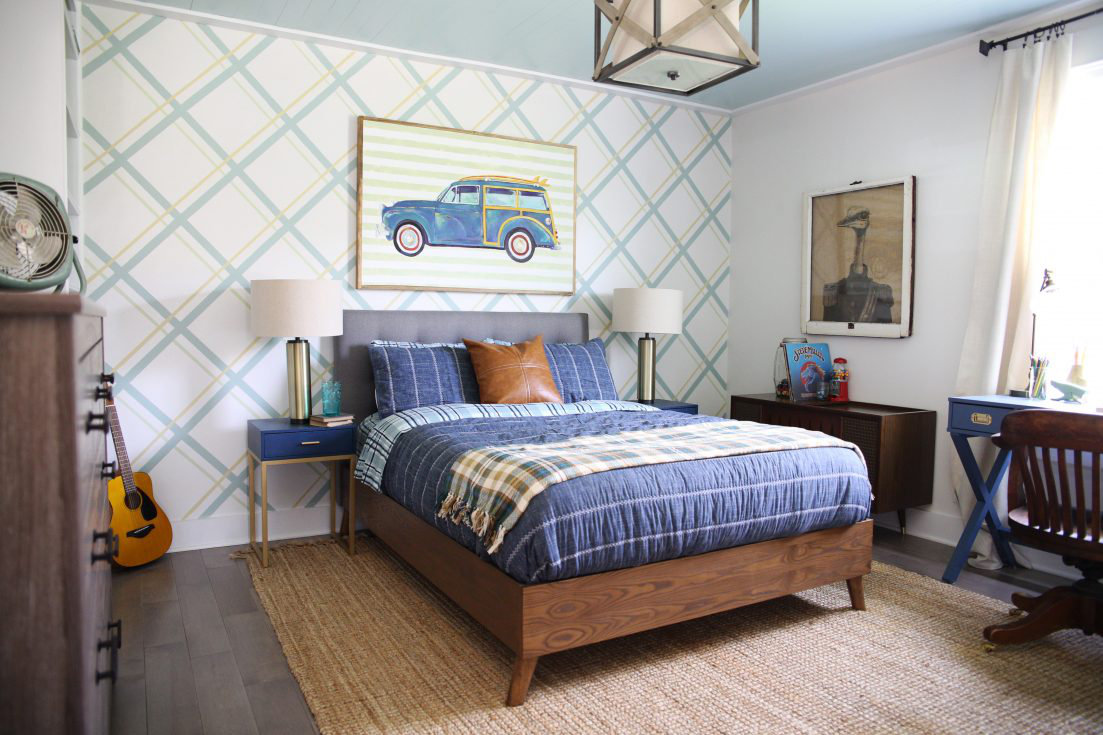 Stay neutral and don't go too trendy when it comes to larger staple pieces for your kids' rooms. This way, the main pieces in their rooms will remain classic. This will allow their spaces to grow and makes it possible to update as their tastes change. Bring in the fun with smaller, easier to replace items instead.
3. Be intentional with the space.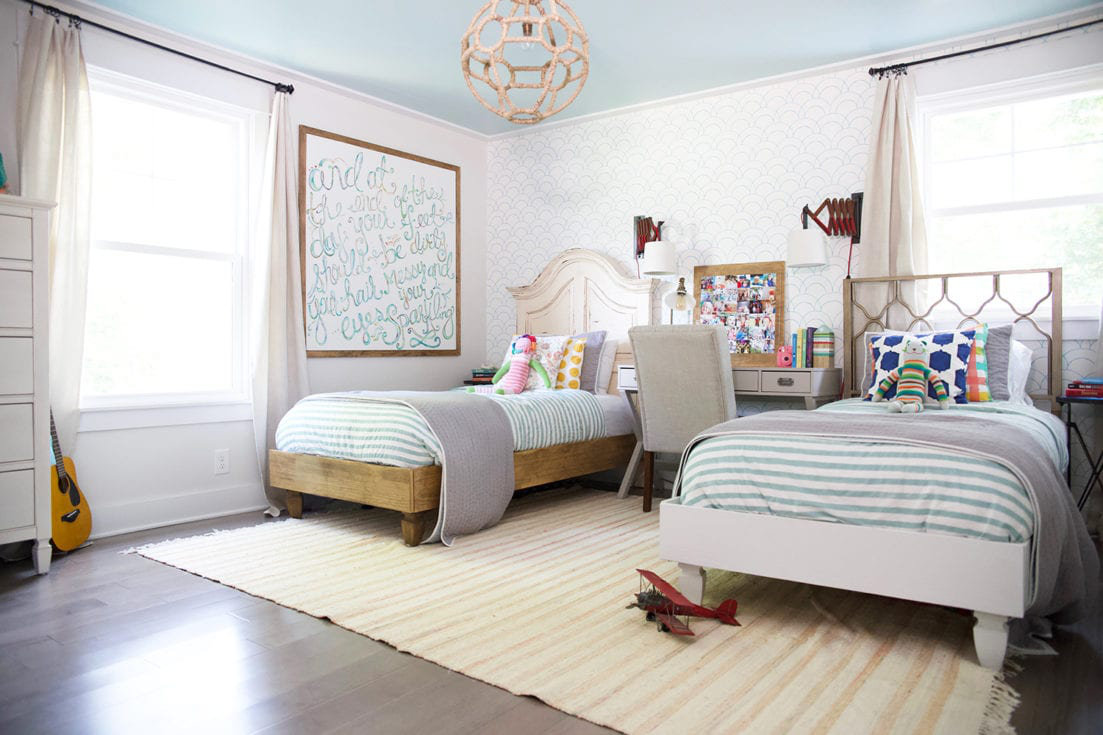 It is important to make your kid's room intentional by dividing it into zones. For instance, most kids want a space to do their schoolwork as they get older. An elementary kid's art station can be transformed into a serious study area later, and a dressing table for all things pretend can double as a desk later on. Be versatile and make it one of a kind.
4. Utilize storage in smart ways.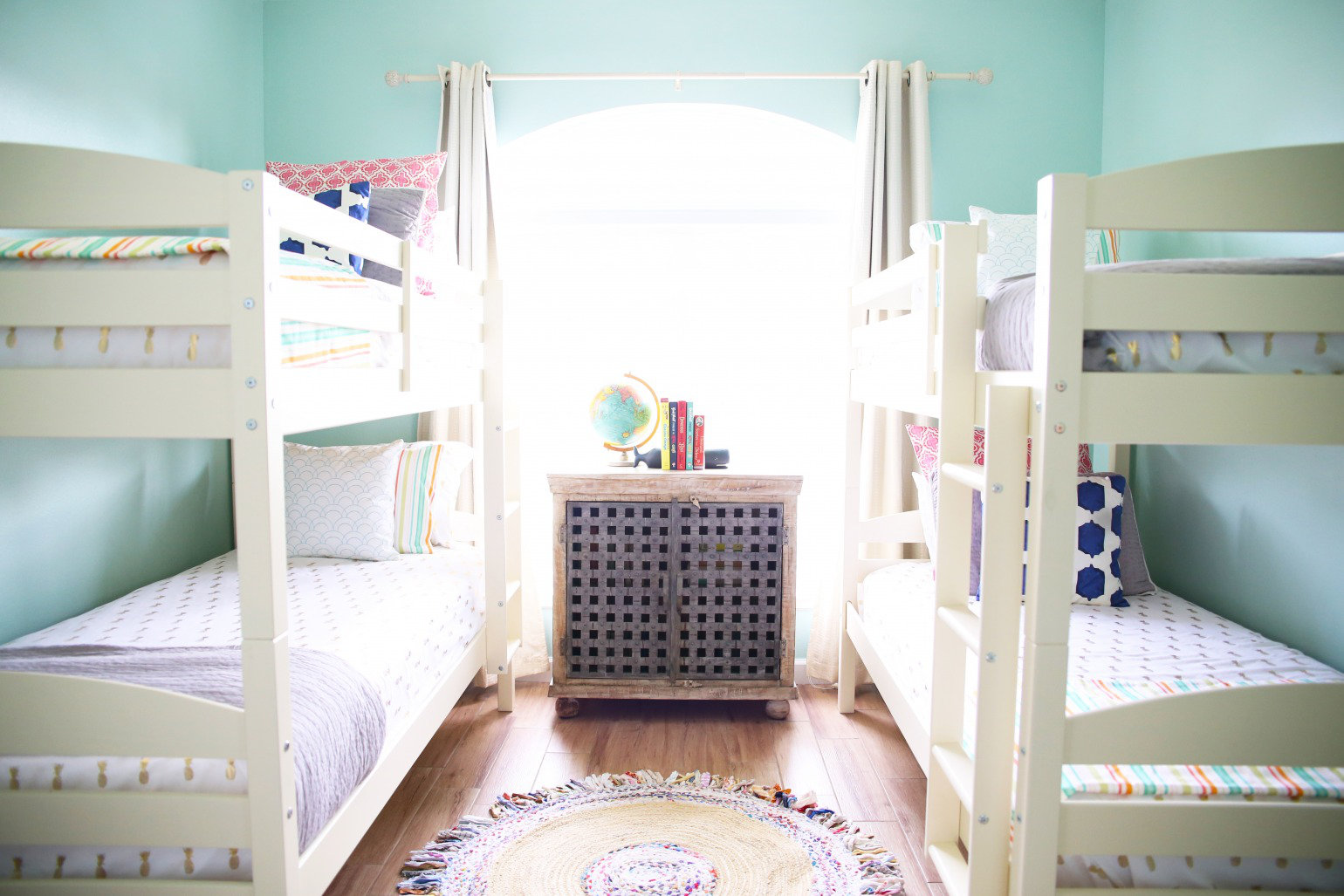 Think through the function of a space when it comes to all things storage. This is another example of something that can grow with your kids. Built-ins, baskets, chests, and more can be used in a diverse way to store toys and then clothes as they grow. Something as simple as a bean bag can stash that overwhelming amount of stuffed animals that they just don't want to part with and can be used as seating later on. Think through the ways that different items can be used in the long haul, and save money down the road.
5. Have fun with patterns without getting age-specific.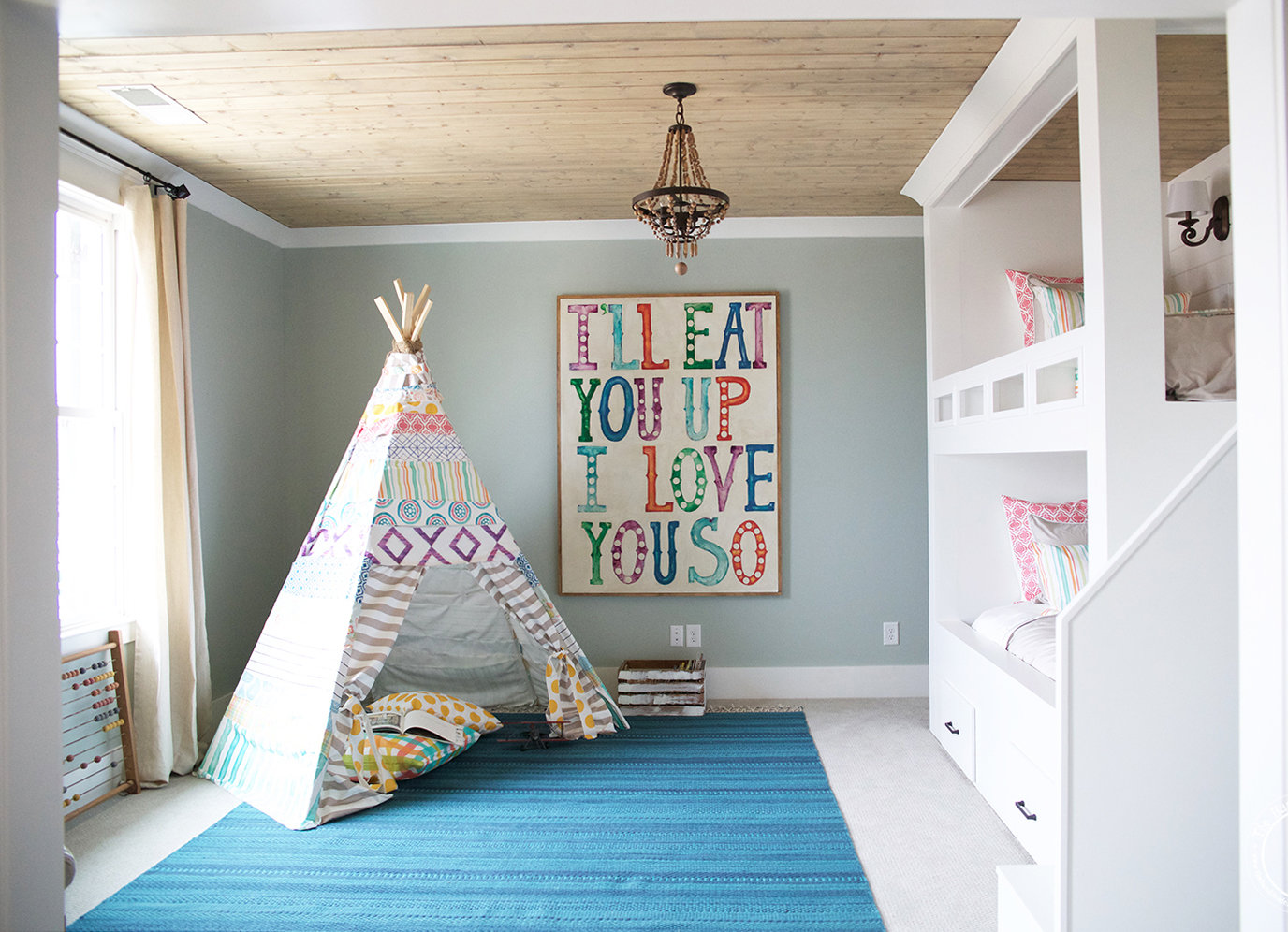 Holding off on purchasing things your kids will grow out of quickly doesn't mean that the space can't be fun. There are plenty of opportunities to layer in color and patterns and show original personality without getting too specific on the theme. For instance, if a child loves all things princess, maybe skip the pumpkin-shaped bed. Just integrate the princess theme with some pillows they'll love and include other easily replaceable touches in simple ways. Designing kids' spaces that grow with them doesn't have to be limiting! Just remember to bring in fun color and pattern for one-of-a-kind designs that are sure to grow with them.
They're happy. Everyone wins!