New Home Checklist: What You Need Before Moving In
Original article from: wayfair.com
Whether you're moving into your very first home or upgrading to a larger space, you'll need the essentials to make the first few weeks enjoyable. Keep reading to see our new home checklist.
New Home Checklist at a Glance
---
Moving Day Essentials
The Kitchen
The Bathroom
The Living Room
The Bedroom
The Dining Area
The Home Office
---
Moving Day Essentials
On move-in day, you'll need a few things to make life a little easier.
Portable tool set

Lightbulbs

Trash bags

New locks

Step stool
The Kitchen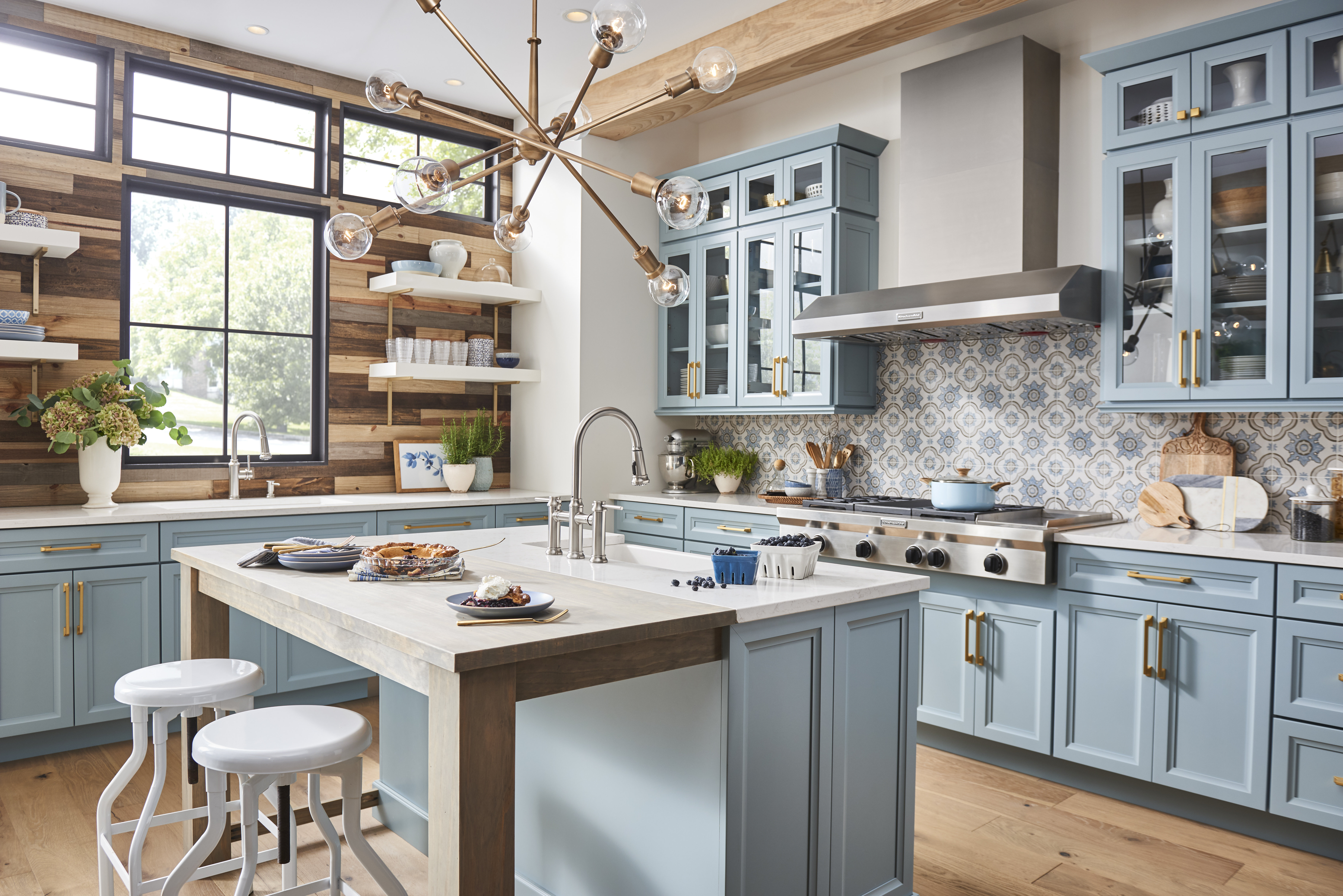 Dinnerware

Cookware

Flatware

Cooking utensils

Oven mitts

Coffee maker

Toaster

Kitchen towels
Dinnerware: Skip paper plates and move in with dishware. It will help cut down on trash buildup and allows you to eat in style in your new home.
Cookware: Whether you are starting fresh or adding to an existing set, you'll need cookware to get you through everyday cooking. Opt for a full premium set or a few pots and pans. 
Flatware: Enjoy your meals with real silverware. It will help you feel more settled in, and you'll be able to keep trash from piling up.
Cooking Utensils: When you cook your first meal in your new home, you will need utensils to stir, flip, or fry. Utensils like spatulas, tongs, and slatted spoons will help you feel like a chef in your new kitchen.
Oven Mitts: Oven mitts are essential when it comes to using your oven. Keep your fingers safe from burns by having oven mitts on hand. Choose mitts that match your kitchen colors so they will fit right in with the decor.
Coffee Maker: Don't get caught without a cup of joe to start your morning. A coffee maker will help make your mornings more enjoyable and give you the jolt you need to get you through your day.
Toaster: A toaster is a small appliance that can be easily packed. Having a toaster lets you cook toast or a frozen waffle quickly, allowing you to enjoy breakfast on the go. It's a go-to appliance if you find yourself running out the door in the morning.
Kitchen Towels: For quick spills or drying dishes, kitchen towels are a great item to have in your kitchen. Place them on a hook or display them on your oven handle.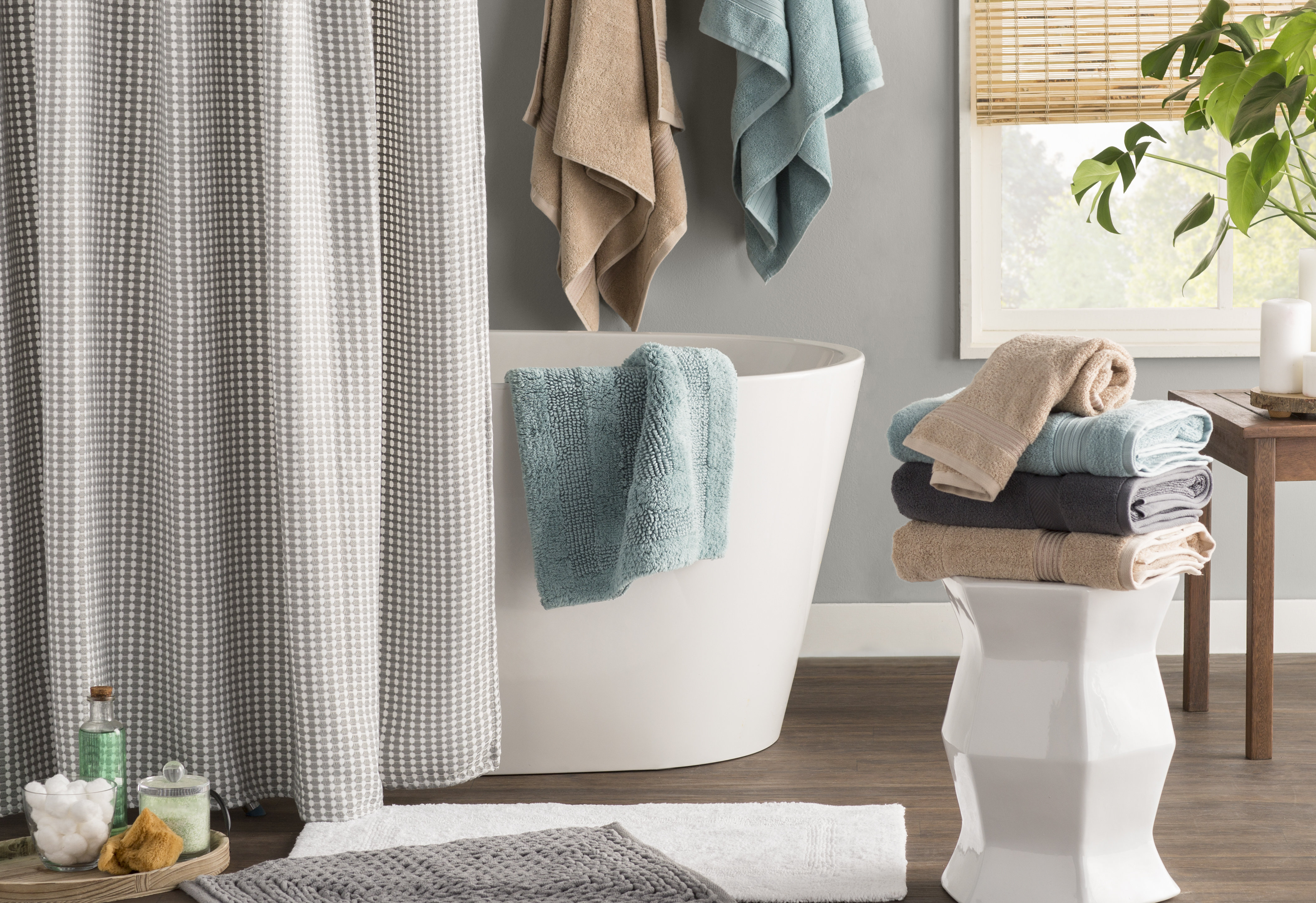 Shower curtain

Curtain hooks

Curtain rod

Towels

Bath mat

Trash bin

Toilet paper
Shower Curtain: Without a shower curtain, water will splash on your bathroom floor and you may feel a cool draft while trying to enjoy your hot shower. Don't forget to pair your shower curtain with curtain hooks and a curtain rod.
Towels: Towels are a bathroom essential. From washcloths to bath towels, stock up on different sizes to fit every need.
Bath Mats: Give your toes a cozy place to step onto when getting out of the shower. Not only does a bath mat prevent slipping when your feet are wet, but it helps add more decor to your bathroom.
Trash Can: Keep a small trash can in the bathroom to throw away items like tissues or wrappers. It will help keep your bathroom free of trash, and you won't have to worry about walking into another room to throw it away.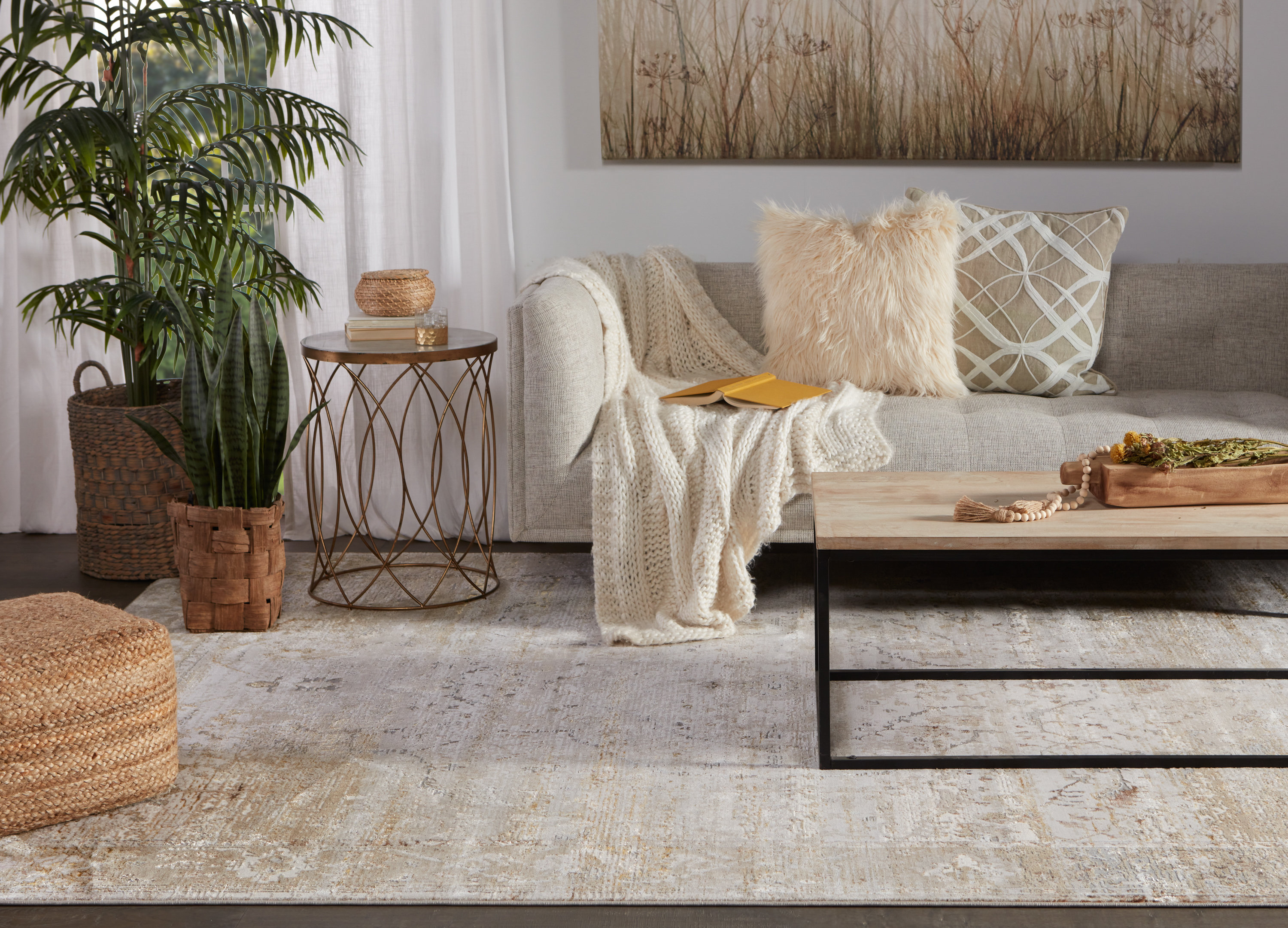 Sofa

TV stand

Coffee table

Area rug
Sofa: A sofa provides a comfortable place for you to sit back and relax. From loveseats to sectionals, there are options for families of every size, ensuring everyone can relax together.
TV Stand: A TV stand not only gives your television a space to sit, but it will give you a place to store your cable box, movies, and accessories.
Coffee Table: Coffee tables sit between your sofa and your television, letting you set down snacks, drinks, and relaxing essentials within reach. Add a touch of decor to your coffee table (like your favorite faux plant or candle) to liven up the space.
Area Rug: Protect your floor from moving furniture and little paws by adding an area rug. It not only helps protect your flooring but adds color and texture to your living room.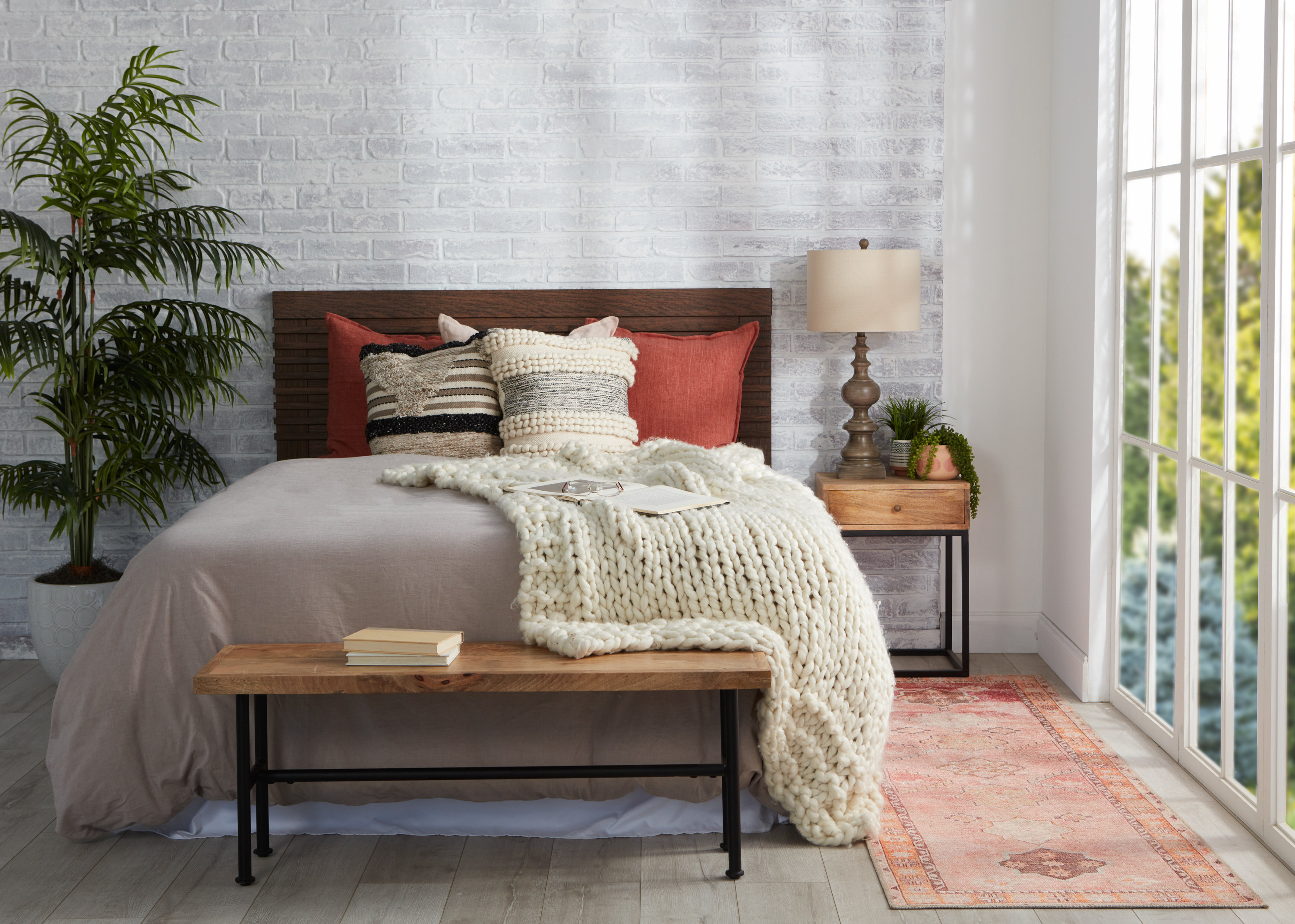 Bed frame

Mattress

Pillows

Sheet set

Comforter

Nightstand

Dresser

Lamp

Closet hangers
Bed: The most important part of your bedroom is your bed. Your bed consists of (at least) a bed frame, mattress, pillows, and linens. When choosing your linens, look for a sheet set and a comforter or duvet set. Don't be afraid to indulge here – you spend so much time sleeping!
Nightstand: Place a nightstand next to your bed for your nightly essentials (like a glass of water or your phone) to keep them within reach. For symmetry, add a nightstand on either side of your bed. Opt for a matching dresser for a cohesive look to store your everyday clothing.
Table Lamp: Light up your room by placing a lamp on your nightstand. It's great for those who love to read before bed. Keep it within reach so you don't have to get out of bed to shut the light off. If your home has overhead lighting, table lamps are a great way to add contrast to the space and can offer softer lighting.
Clothes Hangers: Hangers are often forgotten about when moving, but they are essential for keeping your clothes organized in your closet.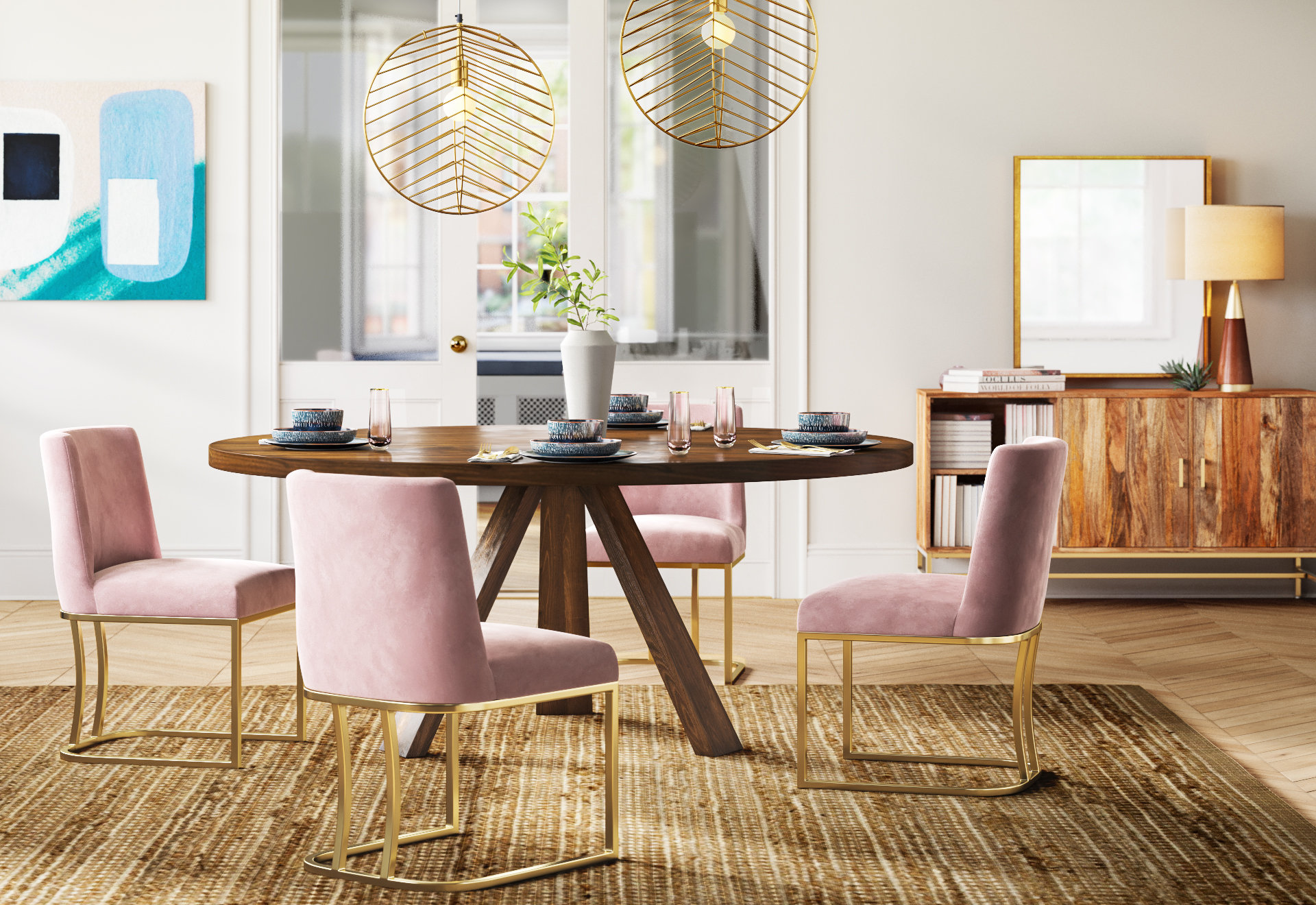 Dining table & chairs

Area rug

Tablecloth
Dining Table & Chairs: Have a designated place to sit down and enjoy meals with family by adding a dining table to your space. It will help keep you from eating meals at the sofa and is an essential part of a new home.
Area Rug: Add an area rug under your dining table to protect your new floors from any scratches from moving chairs. It adds a splash of decor to your dining room.
Tablecloth: Spice up your table with a tablecloth. It will protect your table from any spills and can be switched out depending on taste or season. Coordinate the color with your placemats to create a styled look.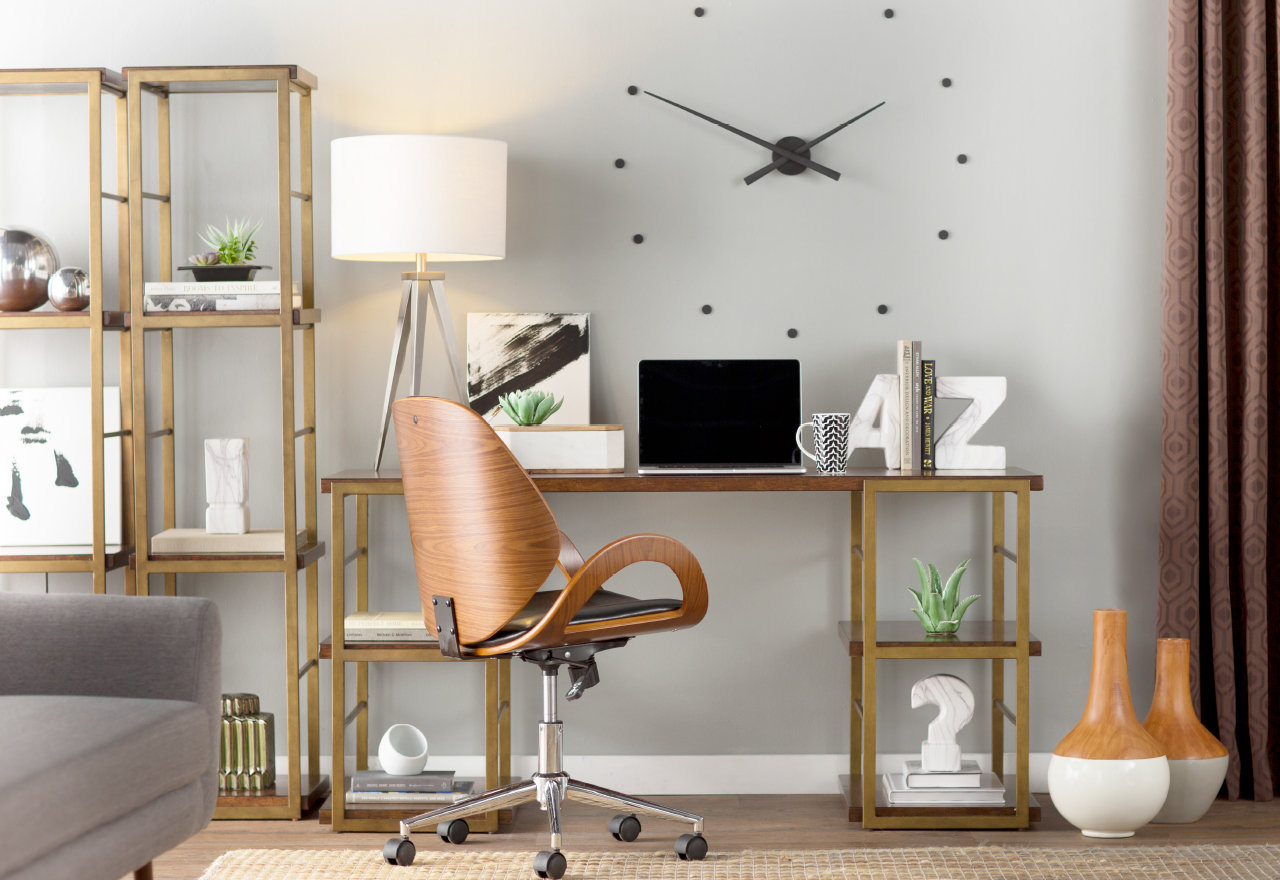 Desk

Desk chair

Extension cord

Filing cabinet
Desk: Create a space in your home office to promote productivity and get work done. Desks are an essential piece of your home office and are often the main focal point of the room. Choose a desk that fits your working needs as well as your aesthetic.
Desk Chair: The perfect workspace includes a comfortable desk chair, letting you work for hours without any discomfort.
Extension Cord: Office electronics tend to have multiple cords, and you may find yourself a few inches (or feet) away from the electrical plug. Opt for extension cords to ease the frustration and place your electronics where you like them best. Add in cord organizers to keep those pesky cords looking neat and organized.
Filing Cabinet: Working from home can cause a mess of paper. Keep clutter from piling up with a filing cabinet. It will allow you to create an organized system for your paper work, and the flat surface on top gives you another place to add office decor.
Tip!
Don't forget your four-legged friends! Moving can be an adjustment for them as well. Be sure they have a designated place for their bowls and a comfortable bed to get cozy during the moving chaos.
More valuable furniture items from our Squirrel Interstore.